Christmas Events
Posted on
Thank you so much to everyone who came and saw me at MADE London a couple of weeks ago! I had some great feedback on my new work and sent jewellery to lots of lovely new homes...
If you missed it there are still plenty of exhibitions you can see and buy my jewellery at this season. I'm hoping to get some of the new 'Pleated Collection' online very soon, but I'll also be taking it to MADE Brighton next week! Order a 241 entry voucherby Monday 16th November to get in half price with a friend and visit me on stand 54.
It's also the time for Brighton Artists' Open Houses and I will have a selection of work at the brand new Atelier 51 open studio. These will be samples and seconds from the Square Roots Collection - pieces that have been made with just as much love and care but for one reason or another have not made it in to the final collection or have since been discontinued.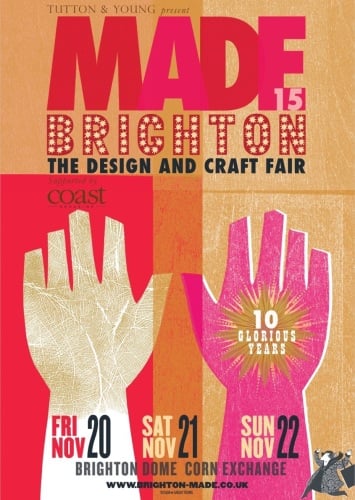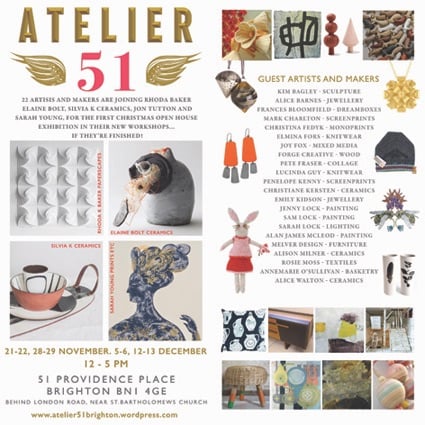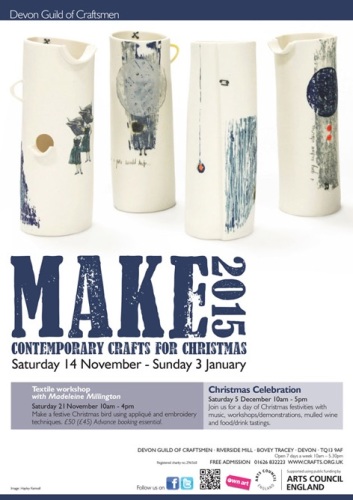 Further afield you can see a selection of the Square Roots Collection across the country at the following exhibitions:
Gallerytop, 'Design Factory Christmas',
Matlock, 7 Nov 2015 - 3 Jan 2016
'Wrapped Up' Royal Exchange Craft Shop, Manchester, 10 Nov 2015 - 3 Jan 2016
'MAKE 2015' The Devon Guild of Craftsmen, Bovey Tracey, 14 Nov 2015 - 3 Jan 2016
'Christmas Exhibition' Byard Art, Cambridge, 21 Nov 2015 - 31 Jan 2016
Brass Monkeys, Hove - stockist
New Ashgate Gallery, Farnham - stockist
I'll be back with more news about my new work soon!
Warm wishes, Alice