Please note that the shop is closed until 29th April. Thank you for your patience.
Alice Barnes is an award-winning jewellery designer and maker. She draws complex beauty from the simplest of forms to make elegant, contemporary jewellery with meticulous attention to detail. Her work is influenced by the cuts, folds and repetition used in paper art, and draws on lines, angles and repetitive shapes for inspiration.
"My collections originate from a playful exercise in which I limited my materials to small squares of silver sheet. By carefully piercing, forming and sometimes combining squares I realised that just as in origami there were endless possibilities, and this was the beginning of my 'Square Roots' range. My latest collection 'Pleated' continues to be inspired by paper, but to get the sharp folds and weighty quality I wanted to achieve I decided to turn to wax carving and the ancient lost wax process. I carefully hand carve each section front and back to create elegant pieces with a touch of art deco sophistication."
Alice was born in London and began her 3D design studies at the Chelsea College of Art. She went on to study jewellery and silversmithing at the illustrious School of Jewellery in Birmingham, where she won awards for her innovative creations. Alice then spent 10 years working within the jewellery trade, honing her design and bench skills before establishing her own company in 2014 in Brighton where she now lives.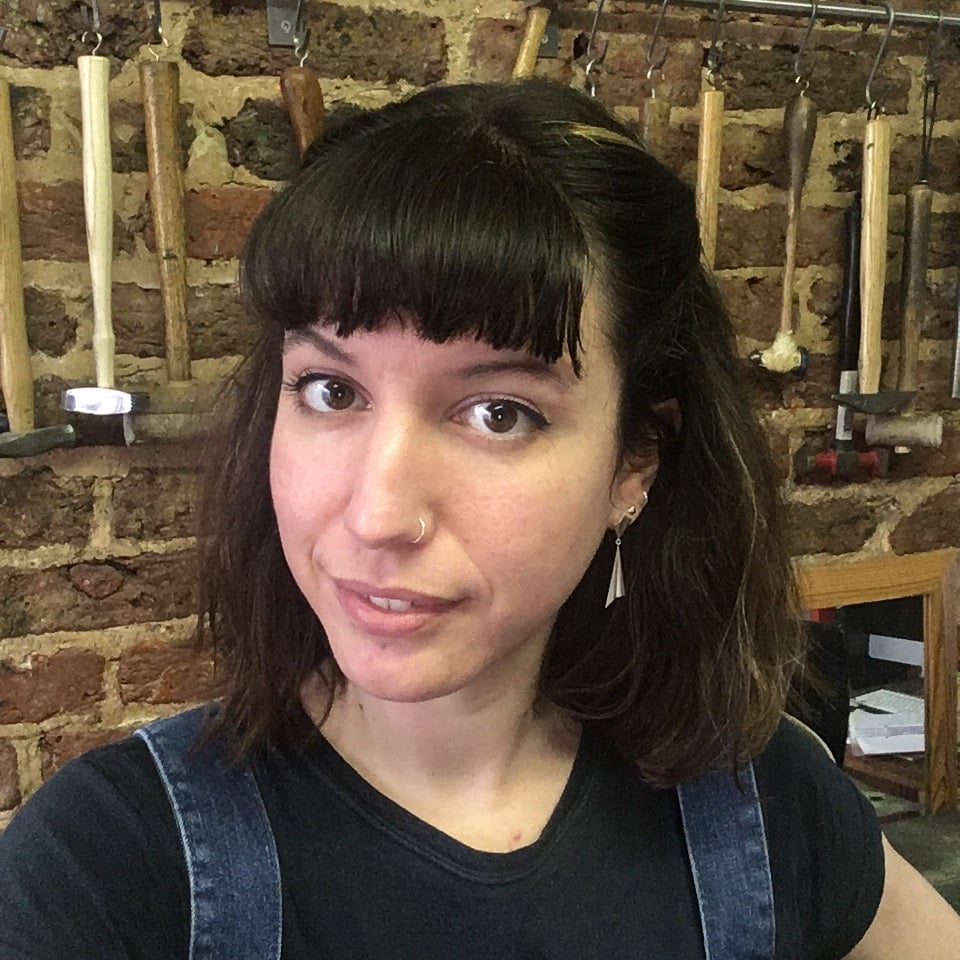 Accolades:
UK Jewellery Awards Finalist 'One to Watch', 2019
Shortlisted for NAJ KickStarter of the Year, 2017
Winner of the IJL KickStart Industry's Choice Award, 2017
National Association of Jewellers Award for Excellence in Jewellery at the British Craft Trade Fair, 2017
Goldsmiths' Craftsmanship and Design Award for Technological Innovation, 2005
Weston Beamor Annual Student Award, 2004
Lincoln Pen Award for Technological Innovation, 2004